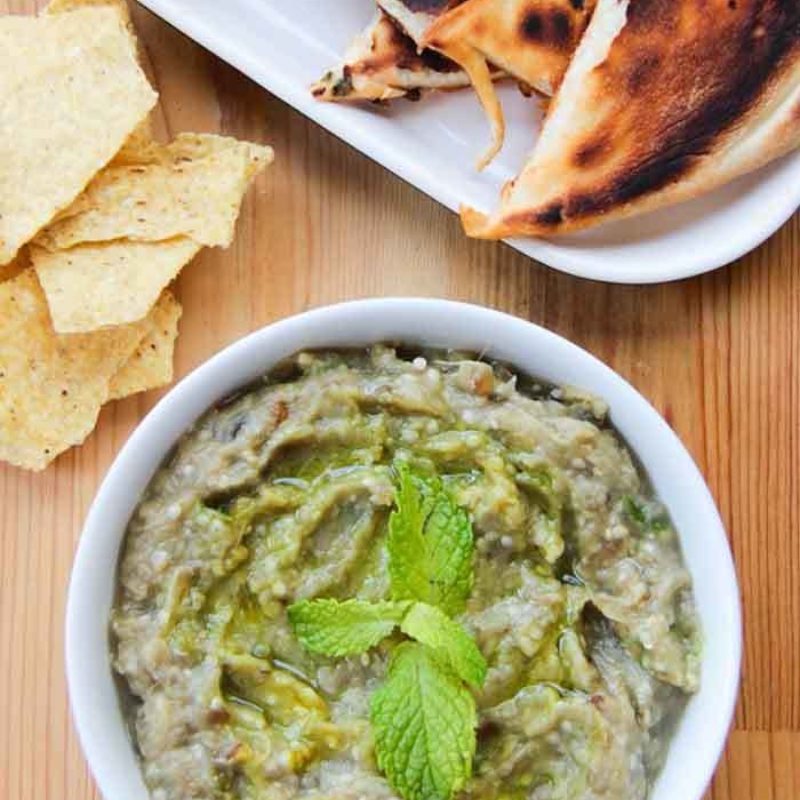 Ingredients
| | | |
| --- | --- | --- |
| | | Eggplant |
| | | Tahina sauce |
| | | Lemon juice |
| | | Salt |
| | | Pepper |
| | | Sumac powder |
| | | Olive oil |
| | | Garlic mash |
| | | Pomegranate seeds |
| | | Hung yogurt |
Preparation
Prick eggplants with fork.
Char-grill or bake them turning around.
Once their skin is charred, remove them and set aside.
After cooling it, remove the skin and some seeds out.
Blend the Eggplant pulp, mix, yogurt, garlic mash and tahina together.
Season it with salt.
Place it in a bowl, add some fresh pomegranate seeds.
Garnish with paprika and mint leave.
Finish with Olive oil drizzle.