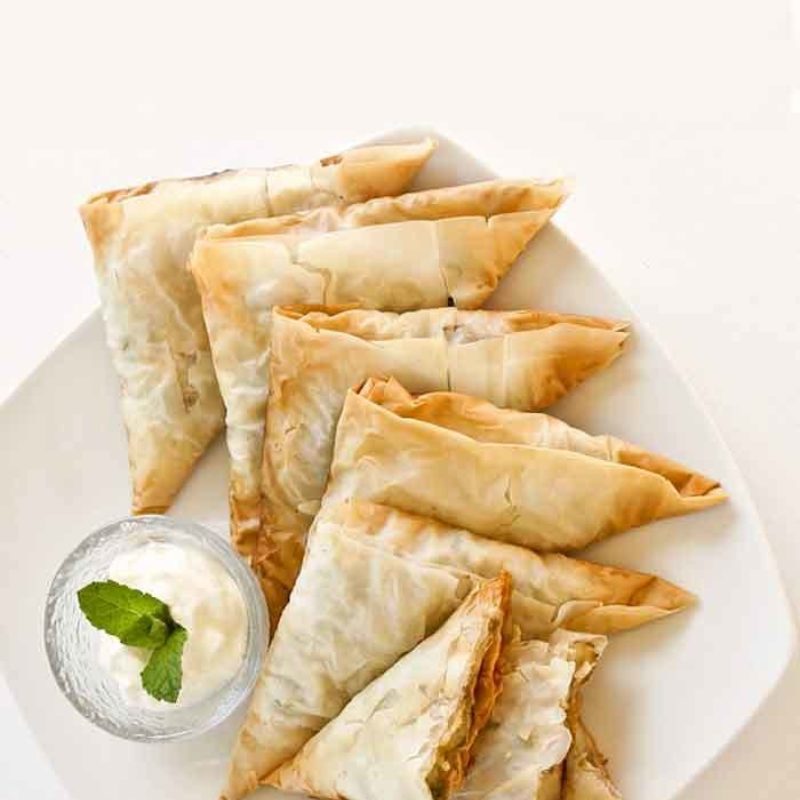 Ingredients
| | | |
| --- | --- | --- |
| | | Akawi cheese |
| | | Mozzarella cheese |
| | | Egg |
| | | Dry za'atar |
| | | White flour |
| | | Water |
| | | Filo pastry sheet |
| | | Vegetable oil |
Preparation
Slice the Akawi cheese.
Put in the cold water and leave in till it gets sweet.
Blend together with Mozzarella cheese and egg.
Dust in dry za'atar and fold it.
Mix flour and water to form a thick paste.
Put the cheese mixture in filo pastry sheet.
Close from sides and roll it, brush the flour mixture and seal it.
Keep in the chiller till it settles down.
Deep fry them until golden color or crispy. Serve them hot.