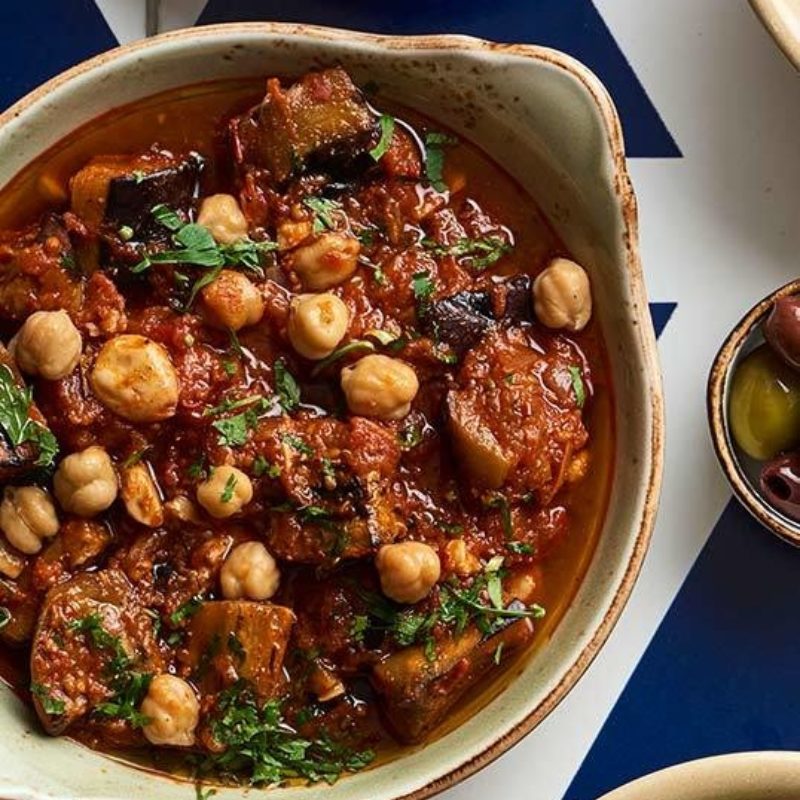 Ingredients
| | | |
| --- | --- | --- |
| | | Onion, chopped |
| | | Garlic, crushed |
| | | Frik, crushed green wheat |
| | | Chickpeas, boiled |
| | | Tomato puree, fresh |
| | | Tomato paste |
| | | Olive oil/Ghee |
| | | Paprika |
| | | Coriander |
| | | Mint |
| | | Salt |
| | | Black pepper, crushed |
| | | Red pepper |
| | | Lamb leg, small dices |
| | | Cinnamon powder |
Preparation
Heat olive oil or ghee in a casserole dish.
Saute onion and garlic.
Add Lamb and sear it. Put Red pepper and tomato paste.
Season it with salt, black pepper, paprika and cinnamon.
Toss tomato puree and water in it.
Pour water, cover with the lid and simmer it.
Once lamb is cooked, add chickpeas and crushed green wheat.
Cook for some time and finish with chopped coriander and mint.