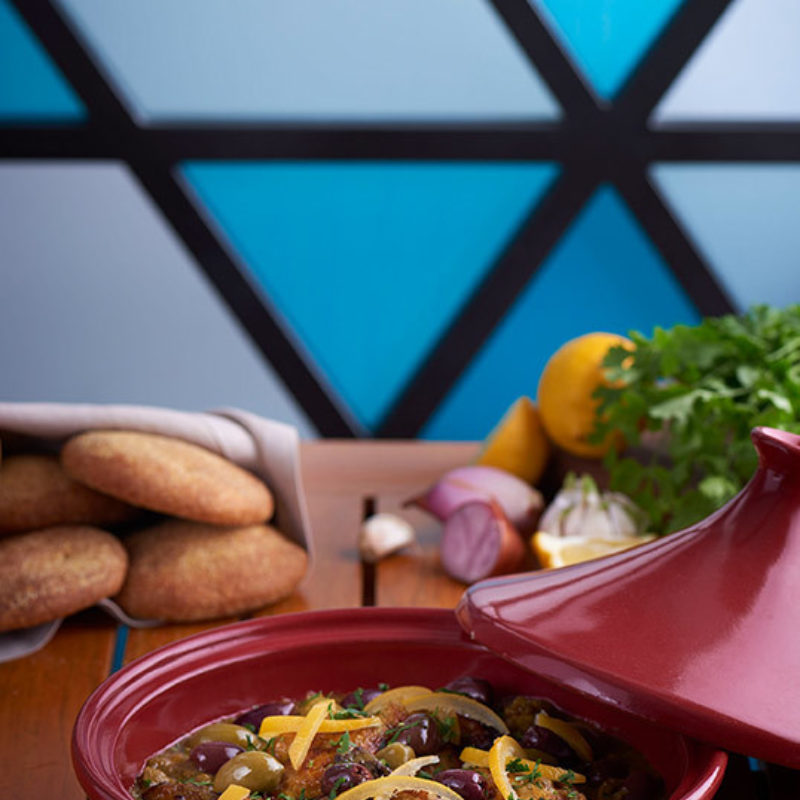 Ingredients
| | | |
| --- | --- | --- |
| | | Lamb shoulder, cubed |
| | | Corn oil |
| | | Onion, chopped |
| | | Saffron threads |
| | | Ground ginger |
| | | Salt |
| | | Black pepper |
| | | Ground cinnamon |
| | | Dried figs |
| | | Dried apricots |
| | | Honey |
| | | Couscous |
| | | Parsley |
| | | Whole shallot, peeled |
| | | Almonds (optional) |
Preparation
Heat the oil in a Casserole.
Add Lamb pieces, seal and cook until brownish color.
Remove from the pot.
Put in onion, shallot and sweat until golden color.
Stir in ground ginger and saffron.
Put the meat back in the pot.
Season it and add cinnamon sticks.
Cover with enough water and cook until the meat is tender.
Add honey and cinnamon powder.
Cook until the sauce is reduced.
Toss in dried apricot and figs.
Finish with fried almonds (optional).